Our clients had purchased their property a couple of years back, and had spent time working with architects more or less rebuilding the whole house. The results were a stunning, contemporary home on an elevated corner plot in a small village. The garden, to all four sides of the house, was the next element requiring their attention. Our mission was to keep the feeling of openness around the property whilst creating a sense of privacy and creating a flow around the house.
Some of the hard landscape elements had already been carried out by the builders in the last phase of the house redevelopment, so our focus was on soft landscaping and tying the whole plot together, allowing the house to dominate the site whilst nestling it into the village location. With slopes to almost every side of the house our client wanted us to create a level lawn to the rear of the property and re grade the front to achieve a level-ish area. Planting was to be low maintenance and stylish.
The clients have 2 children, so space to run and play was an important requirement, in addition space for a trampoline and a play house were requested.
To the left are some images of the site before the commencement of the garden works.
Our design maximises the flow around the house whilst presenting a series of different vistas, not least from the road looking back at the house. The beech hedge to the front is broken up with a series of stepped back sections, thus creating three 'planting theatres' which present to the road side to be planted with a single variety of ornamental grass.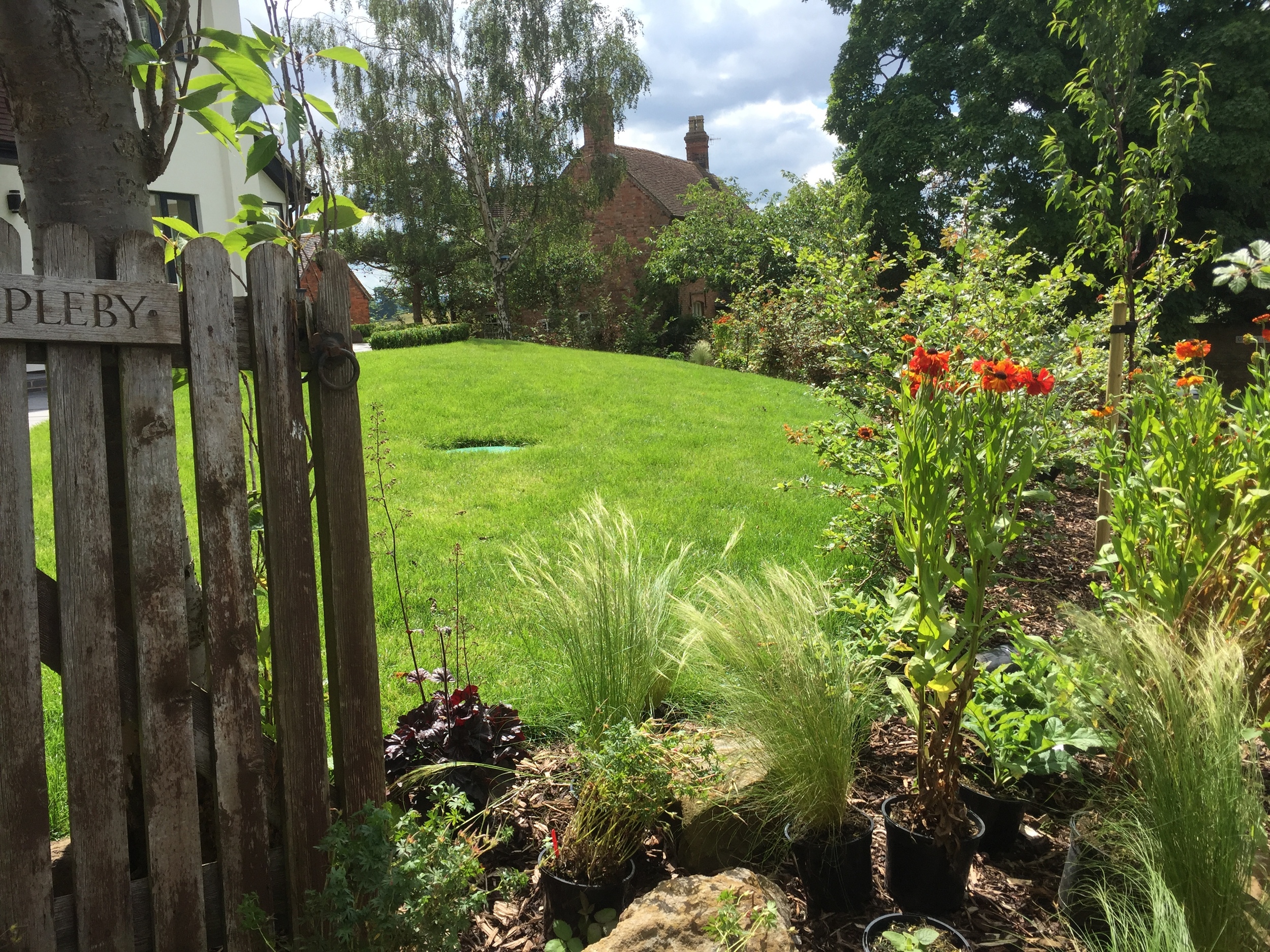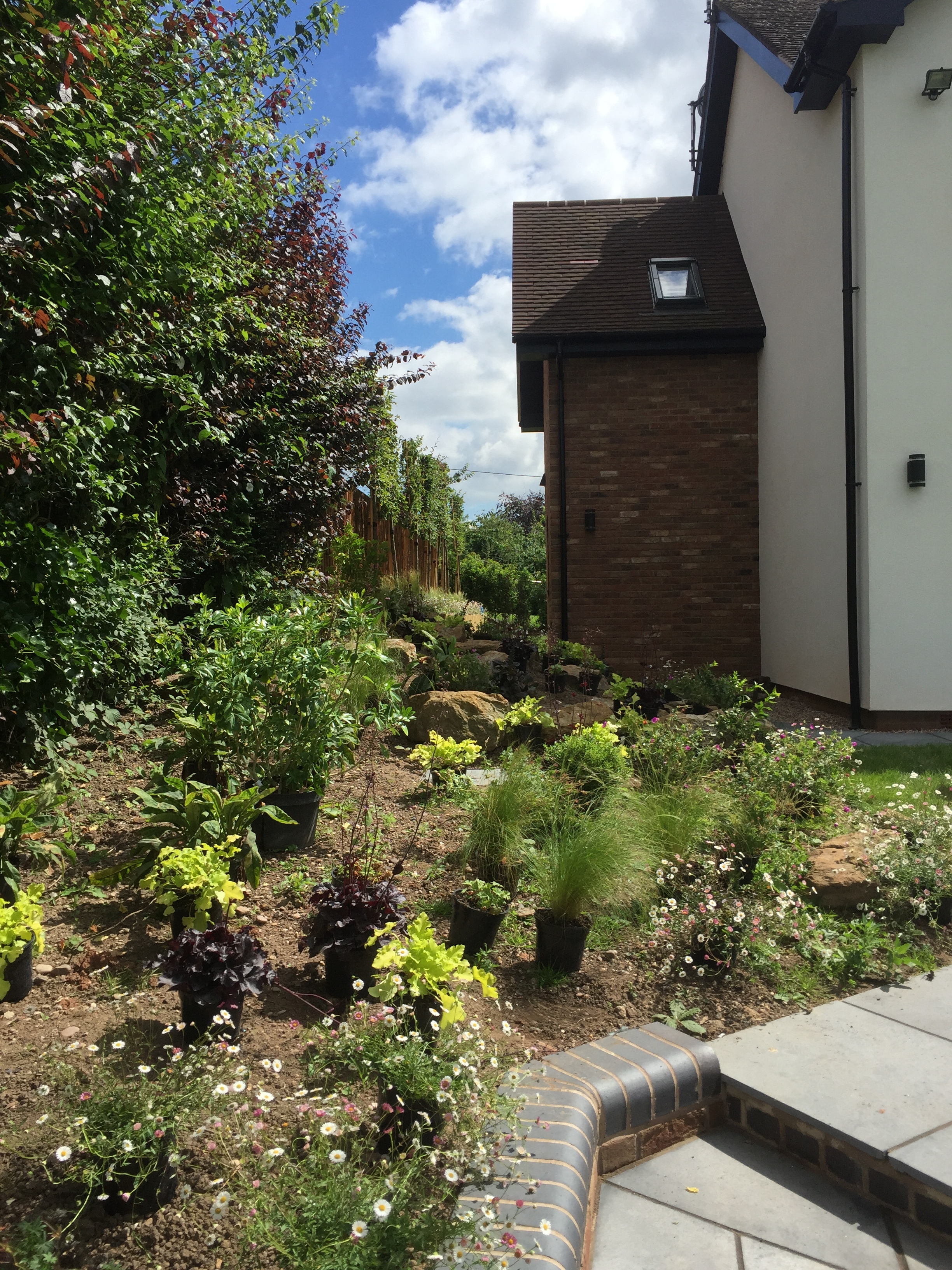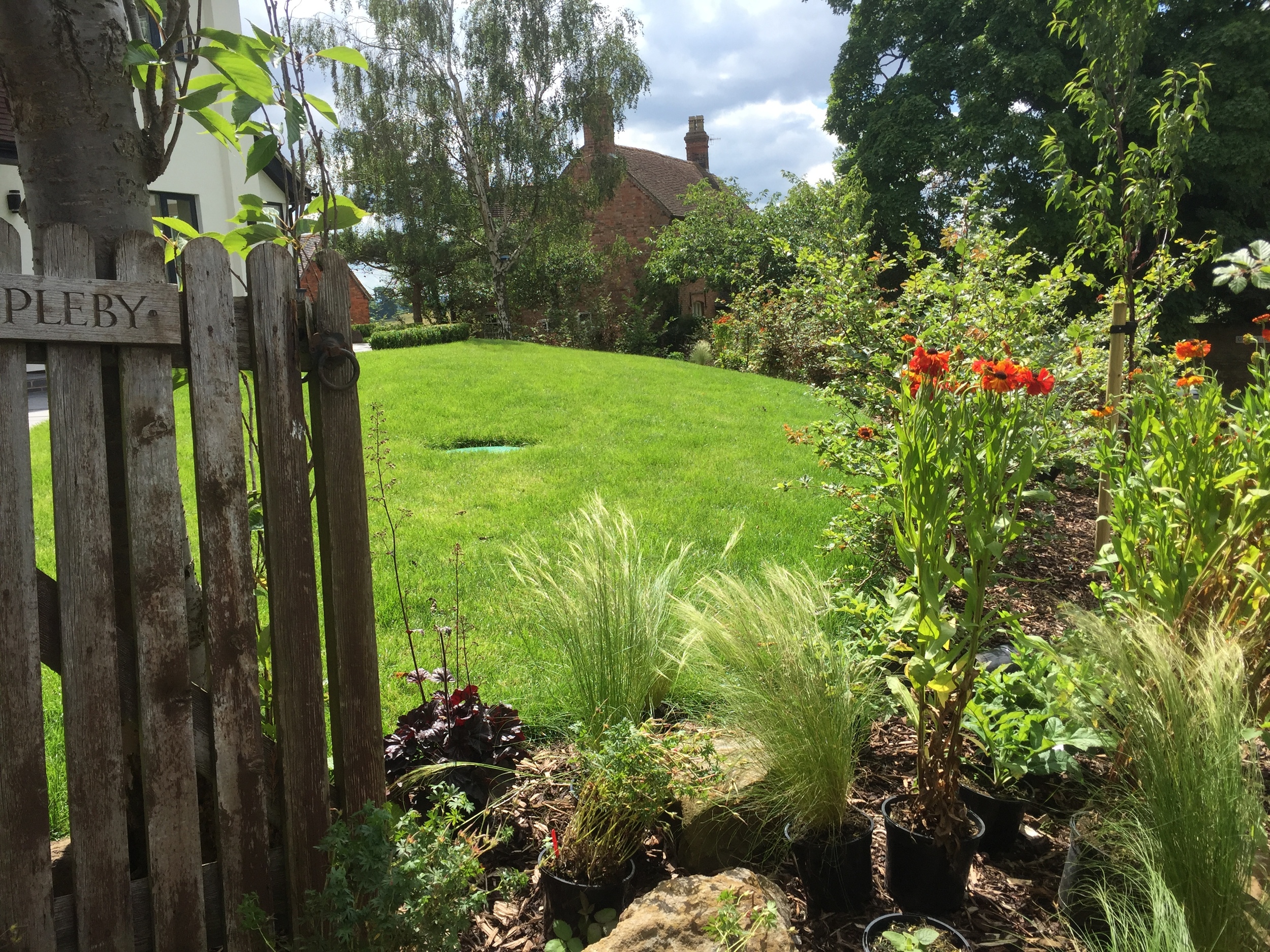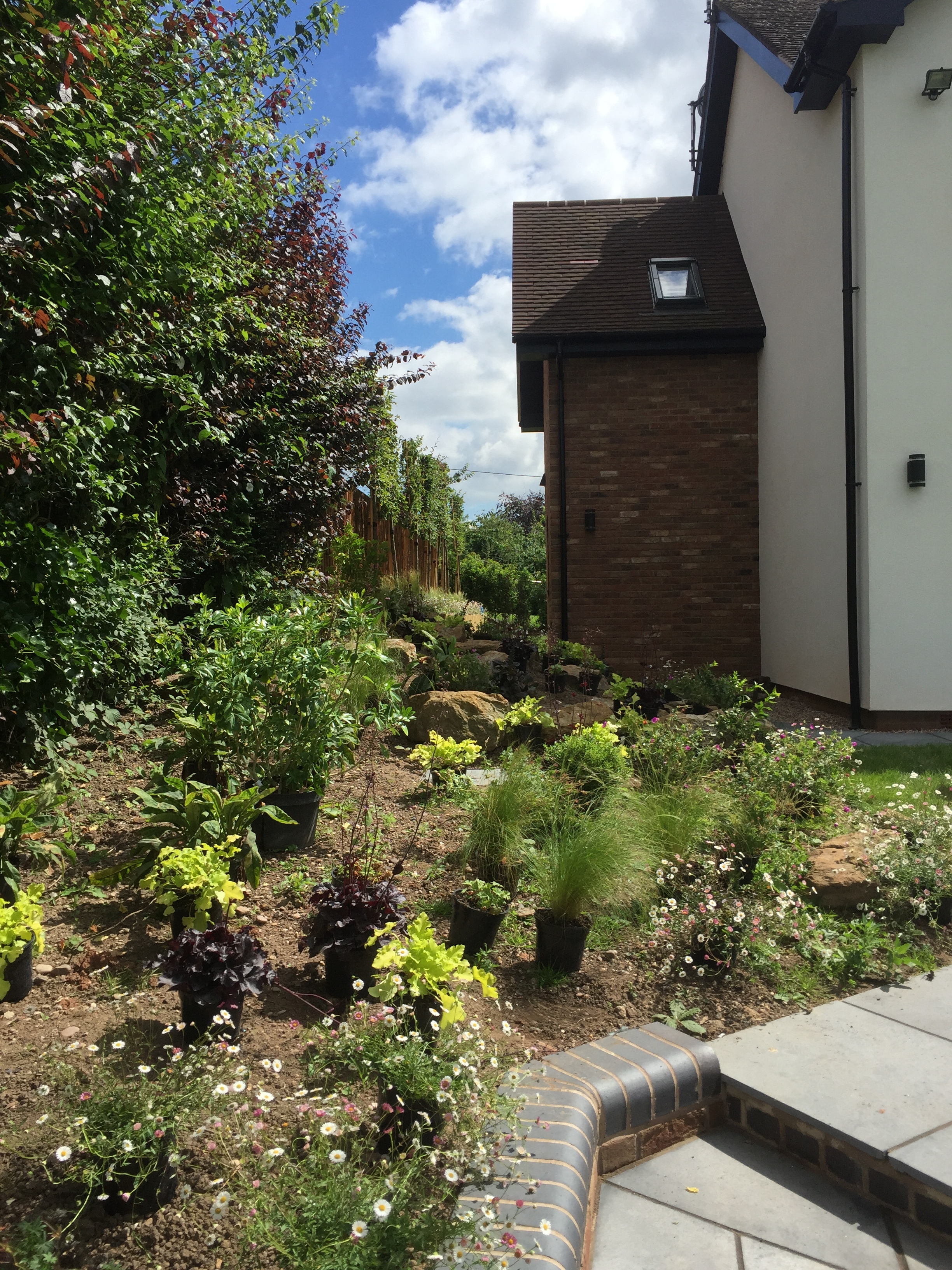 To bring in a contemporary element, box balls have been placed on the front lawn and sections of low box hedging planted around the edges of the hard walkways and terrace areas.
The palette for planting was to be quite simple to the rear of the property, whilst to the side of the house along the retaining wall we put in a simple scheme of pleached hornbeams underplanted with Stipa lessingiana and Erigeron karvinskianus. To the front the 'theatres' were planted with Molinia 'Transparent' and the front bed along the hedge line will be a colourful 'perennial meadow'. One change to the original plan is that the clients decided to retain some large, leftover stones, so these have been incorporated into the planting plan and perennials such as Heucheras, Geraniums and Pulmonaria placed amongst the stones as these all have a tendency to drape and will gently soften the edges of the stones.